Hull Fishing Art Exhibition Brings Generations Together
Thursday 22nd June 2017
Curator of the Hull Fishing Art Exhibition, Adam Cotson, tells us why he wanted to do this for 2017.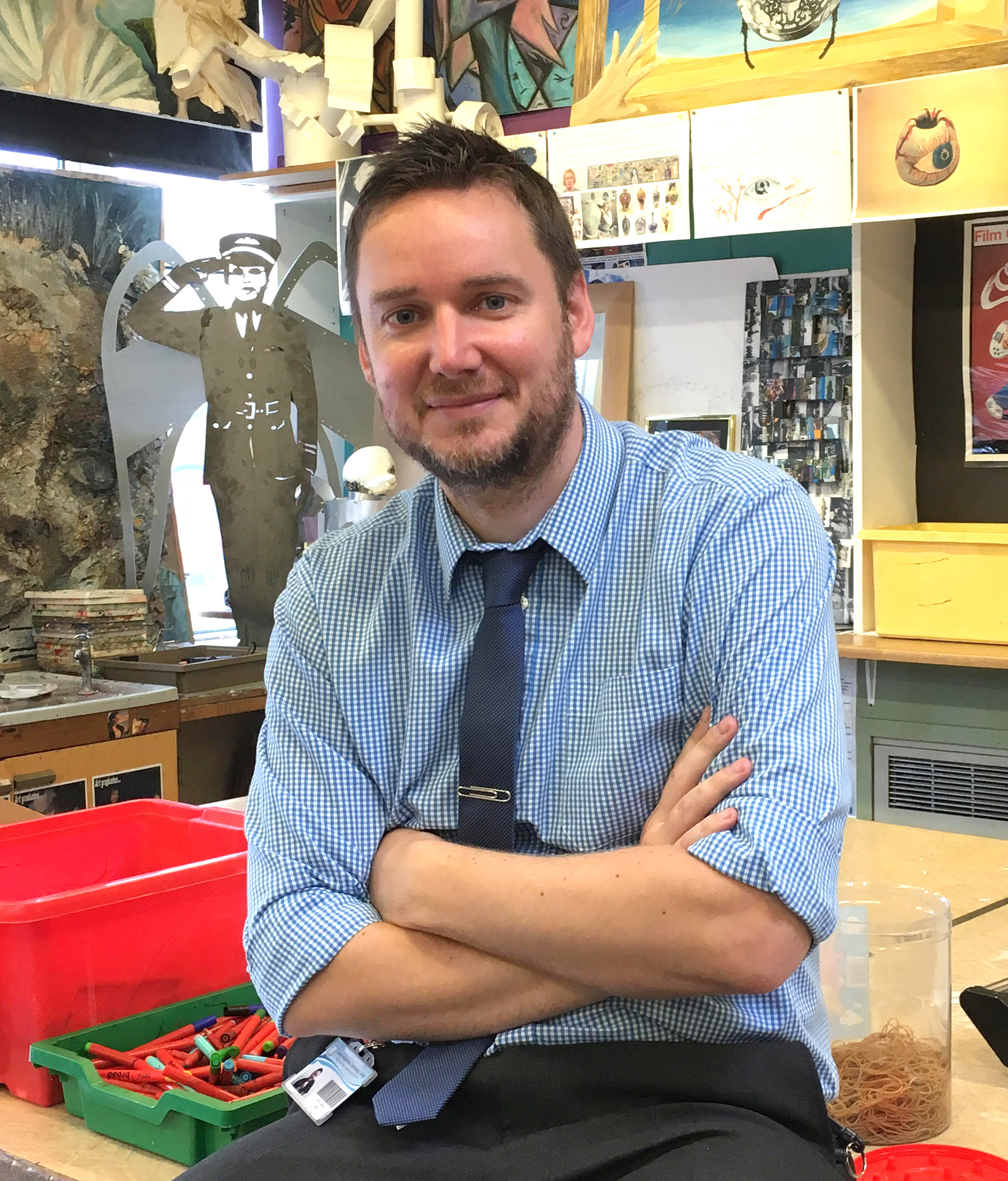 I come from a Hessle Road family with ties to Hull's fishing industry like many people do from Hull. My great-great grandma was a "herring girl" from Brixham who followed the fish up the East Coast and met my great-great grandfather here in Hull many years ago. My grandma was a net braider and my father worked in the fishing industry for 15 years and is now the vicar at St. John the Baptist Newington (The Fishermen's Church).
My family are typical of Hessle Road. We are a very close family and very proud of our roots. Growing up in Hull in the eighties after the decline of the fishing industry was tough at times. There wasn't the optimism we have today as City of Culture and the prospects for young people seemed bleak. Hull's reputation as a deprived place to live seemed to be confirmed by one negative statistic after another. It seemed like the forgotten City at times and as a young lad passionate about Art it seemed like too much of a fantasy to see a future for myself in the Arts.
When I did my GCSE Art exam at Kingston School, one of the suggested themes from the exam board stood out...Lost at Sea. I studied my Dad's fishing books and sketched my way to an A in Art by creating a detailed pencil picture of trawlermen on deck and an old fisherman sitting in the pub.
After college I was lucky enough to be accepted at Manchester Metropolitan to study Fine Art. Following my degree I trained to be an Art teacher in Leeds. Living in these big northern cities and frequently visiting the Art galleries and going to the many gigs and exhibitions made me realise that Hull needed some kind of a revolution to regain its pride and develop its dormant culture.
In 2012 as Head of Art at South Holderness School, I organised a big summer exhibition with my art colleagues in the school hall. We built a professional-looking white cube space and filled it with framed works by the students and had sculptures of plinths. We had an opening night event and even had our own gallery shop with postcards, bags, bookmarks and fridge magnets. The summer exhibitions became an annual event and attracted very positive attention from the community. Each exhibition was bigger and better than the last.


In 2013 and in my 11th year of teaching, Hull was announced as the City of Culture for 2017. The news lifted the city and gave us the inspiration to organise our first Fishing Heritage Art Exhibition at St. John's in 2015.
The exhibition was a huge success and had a profound impact on the students involved. The exhibition also helped St. John's church reconnect with the local community. Ex-trawlermen began attending the church and many people began making connections as a result of the exhibition.
It makes my very proud to run several 'Hull Culture Visits' a year with the Art Department and to show the students what our great city can offer them culturally. We base many of our art projects on the fishing industry now and the students get really inspired by the stories of the men and women involved.
As part of our Hull 2017 Fishing Heritage Art Exhibition, I have had the privilege of interviewing Dr Alec Gill MBE, Peter Naylor the sculptor who created the memorial to Lost Trawlermen and ex-skipper and Chairman of STAND, Ron Wilkinson. I also met a lovely man called John Crimliss who founded STAND with Alec.
This project has enabled me to work alongside some very talented young artists, local fishing groups and I have also thoroughly enjoyed working with my Dad. It is a special thing when you get to do the things you are passionate about and learn about yourself, your family, your history and your city in the process.
I have seen a great amount of hope and optimism return to our city because of the power of art and culture. People are working together with a common sense of pride and Hull is blossoming.
I feel very lucky to be a part of the story and happy that the city we thought was forgotten is now telling the world how good it really is.