Thousands Enjoy Feeding Event
Sunday 18th June 2017
Huge success for Believe in Hull's big Feeding 5000 festival
Crowds flocked to Queen's Gardens for thousands of free fish sandwiches
The fish came thick and fast as the fryers cooked an average of 160 portions every 15 minutes for the church partnership, Believe in Hull, to re-create the famous biblical story of feeding the 5,000 on a hot summer Saturday.
Supported by the Bible Society, North Atlantic Fishing Company and Cooplands, it was the biggest community event to be staged by Believe in Hull, as part of its Communities of Culture initiative to tie in with City of Culture. The ambitious event was staged in the picturesque Rosebowl area of Queen's Gardens.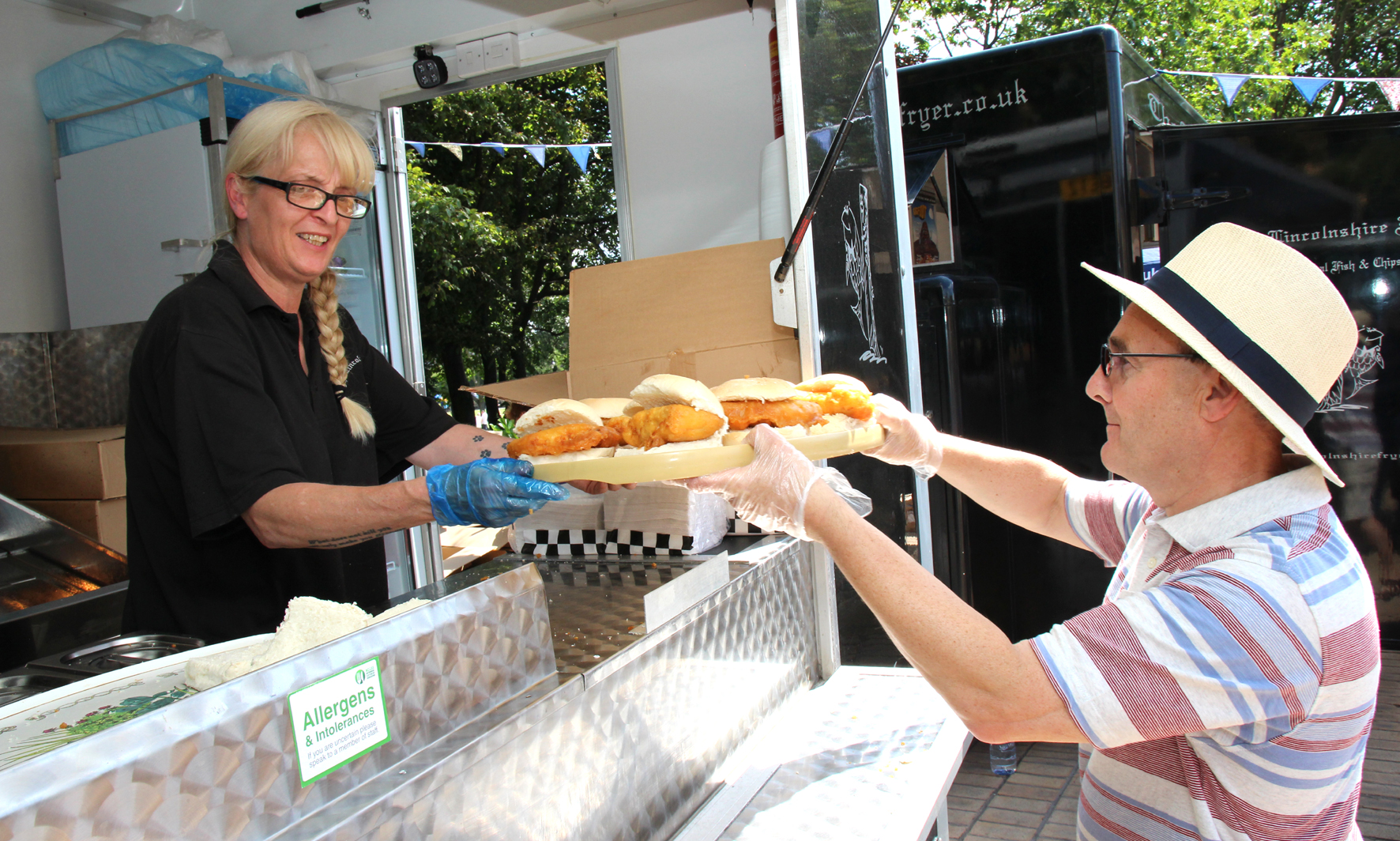 For the thousands of people who tucked in to a fish sandwich during the day, they were also entertained by street drama from Hull-based Credo and Roughshod, part of the Riding Lights Theatre in York, songs from the Brownies, drumming and a puppet show. They could also choose a handmade knitted fish, of which a stunning 5,700 were made by volunteers, in Hull, East Yorkshire and across the country. A special artwork using people's thumbnail prints was also created for display in a church in Hull, and there were stalls to browse round for Fairtrade, Eternal Benefits furniture, the Mothers' Union and Open Doors - a charity supporting refugees and asylum seekers.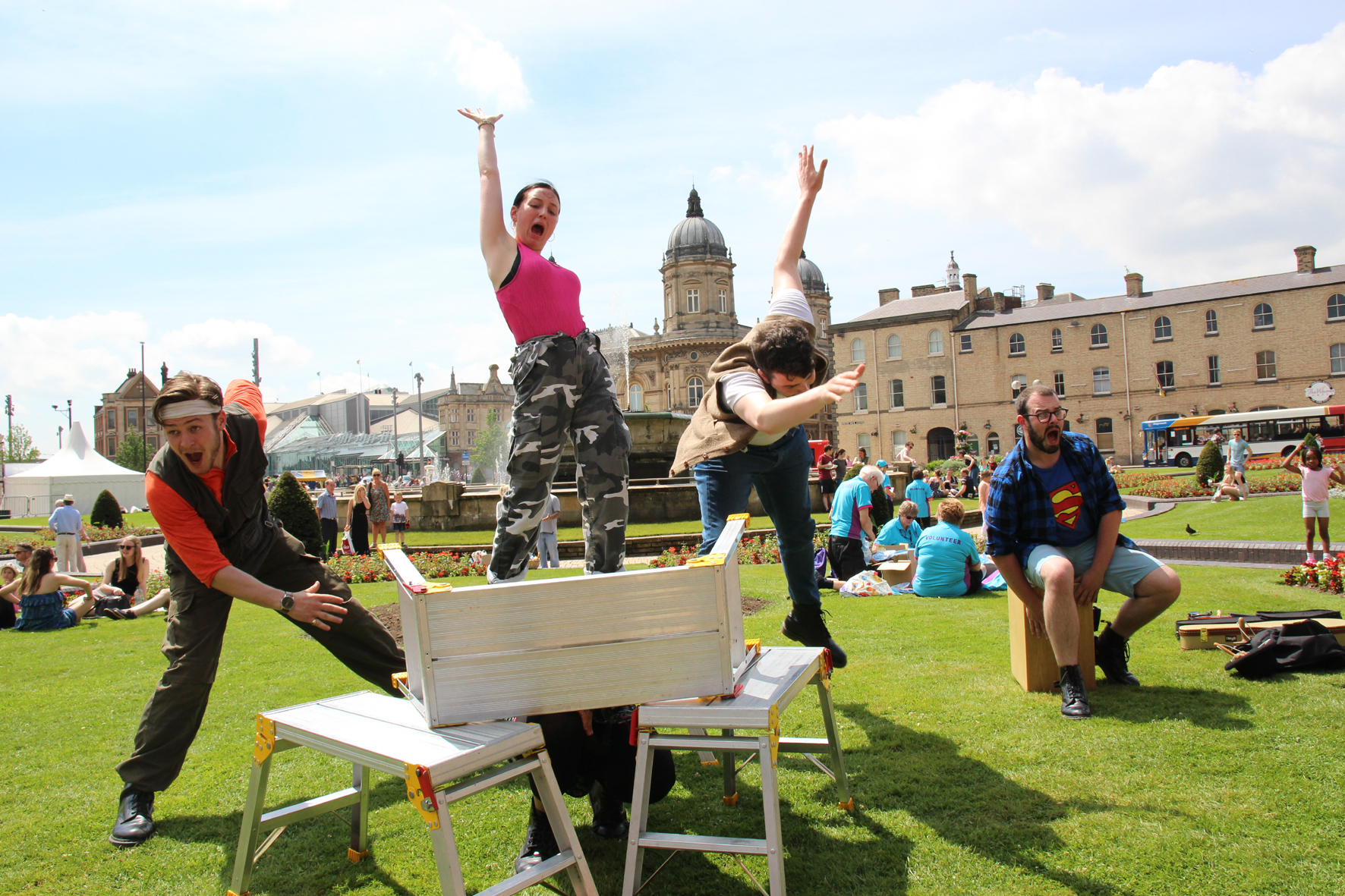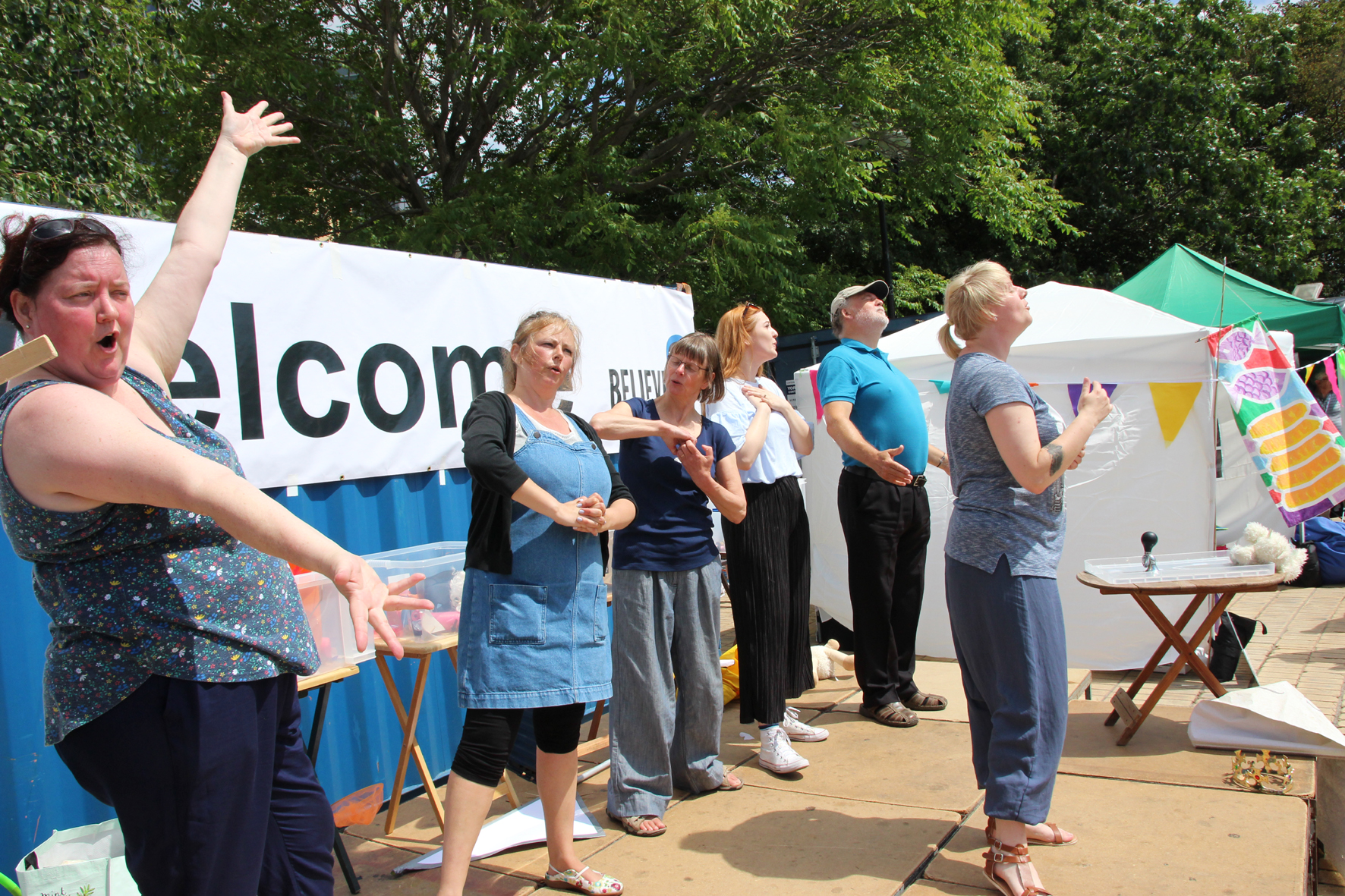 Hull-based Credo, performing the History of Hull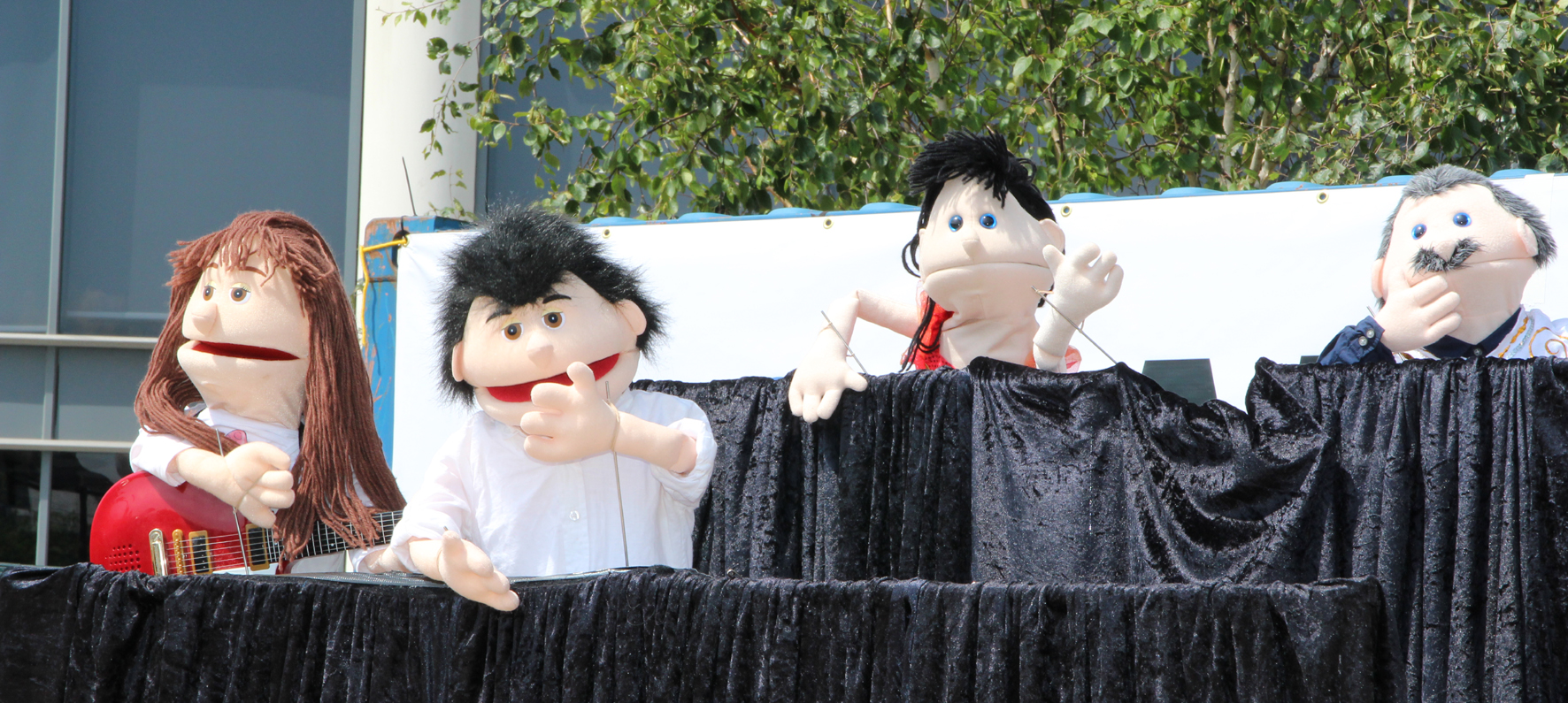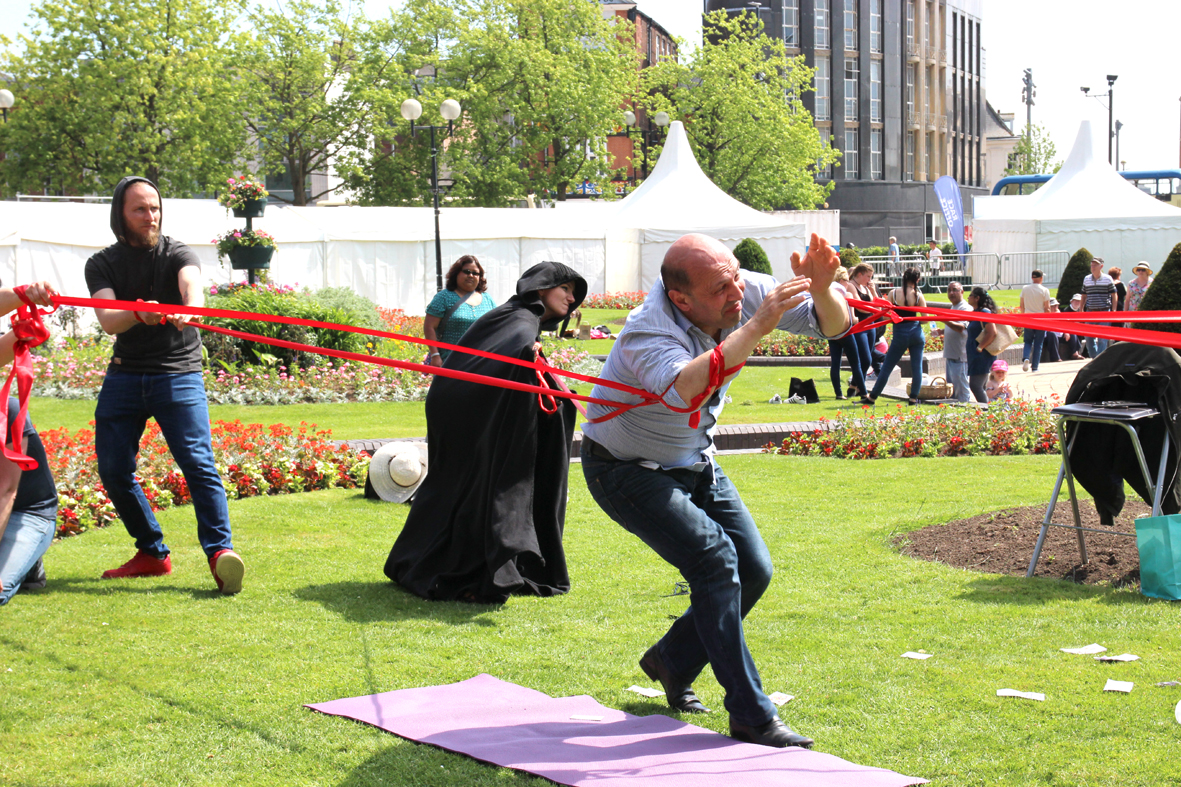 A scene from Bourne Street Elim Pentecostal's play
Enjoying drumming in the sun
The Bishop of Hull, the Rt Rev Alison White, who also chairs Believe in Hull, said: "It was just a fantastic day. We wanted to achieve a special event for the people of Hull – give a gift, extend hospitality and welcome, and there was no shortage of takers. It was a superb location at Queen's Gardens too. I can't thank enough those people from around the country who knitted such cute fish for us – we smashed our target and everything came together."
As the Feeding 5,000 event represented an everyday miracle, Believe in Hull is asking the public for their stories of miracles which have helped them in life – whether related to family, friends or working life. It is for a new website. Send stories with contact details to news.believeinhull@gmail.com.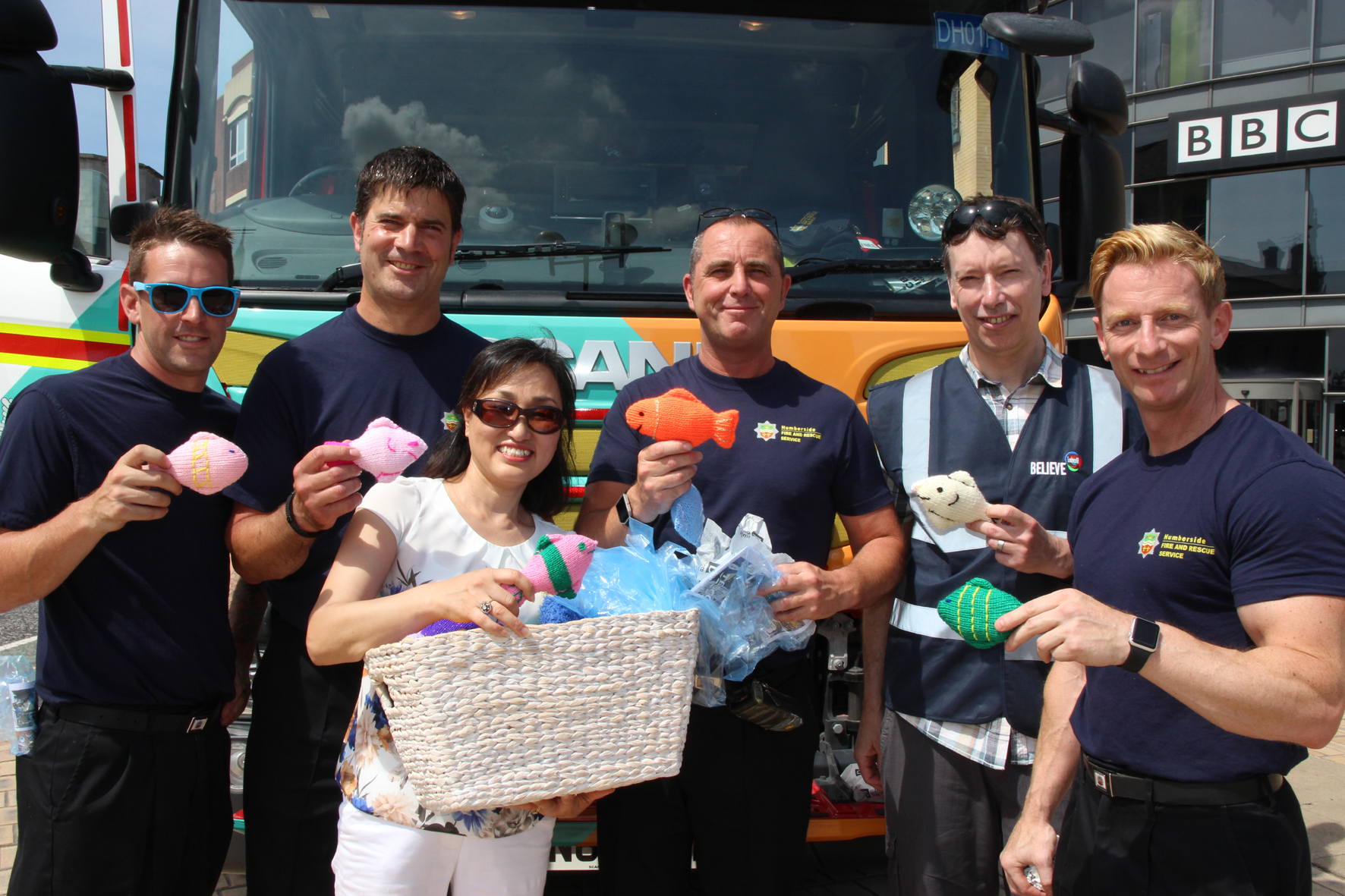 Prize catch for local firefighters