West Hull Church Celebrates City Fishing Story
Tuesday 20th June 2017
A 17-day exhibition featuring the work of young people tells the human story of the fishing industry in Hull.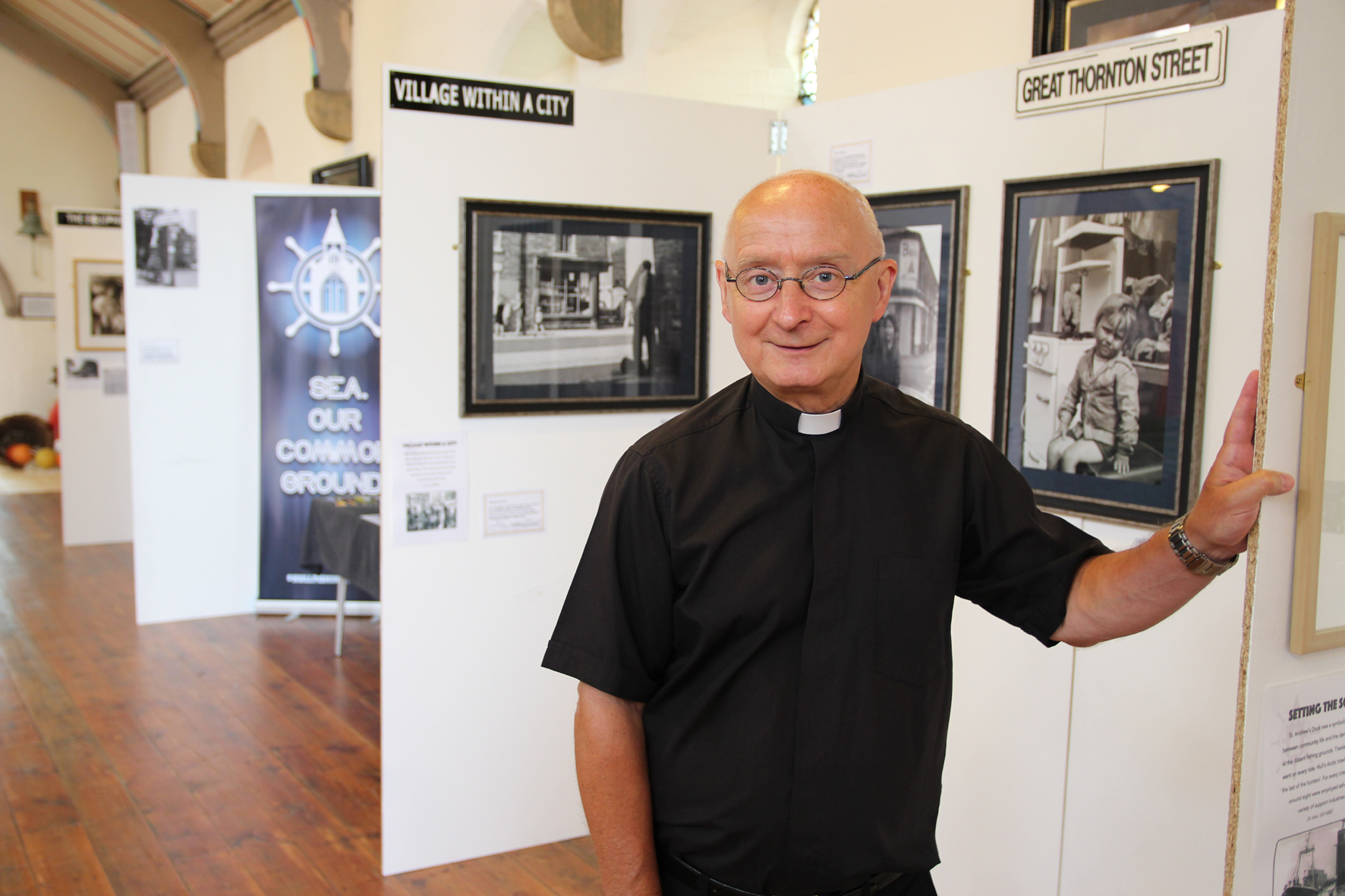 Rev Tony Cotson


A west Hull church is hosting a major art exhibition from this weekend to commemorate the city's fishing heritage.
The 17-day Fishing Heritage Art Exhibition (23rd June to 9th July) at St John's Church, Newington, is a once-in-a-lifetime opportunity for local artists to take a central part in a special year for the arts in Hull.
St John the Baptist became known as 'the fishermen's church' during Hull's fishing industry heyday, at the heart of the Hessle Road community. St John's was threatened with closure a decade ago, but has turned round, done great work in the community, extended the building, appointed a children and families worker, and has won a Creative Communities grant for 2017 to make the church a cultural venue for the area.
The Exhibition will re-tell the rich story of Hull's fishing heritage, and hopefully educate a younger generation.
There will also be a talk on the fishing industry and a special memorial on Friday 30th June, 7pm (tickets £5 from 07870 741647), and a special event on Sea Sunday (9th July) with the debut performance of a joint choir of four primary schools, and the Bishop will dedicate a plaque.